By NOUN News correspondents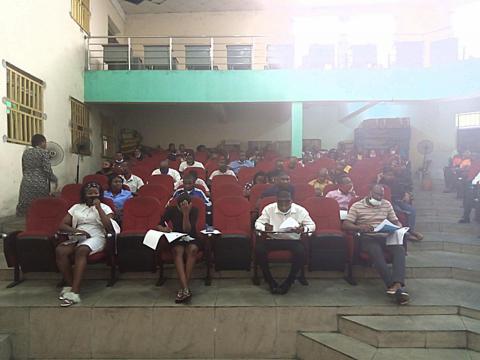 The 2021_1 Pen-on-Paper (PoP) examination of the National Open University of Nigeria (NOUN) has kicked off at the 103 study centres across the six geo-political zones of Nigeria on Tuesday.
NOUN News correspondents have observed that students were seen rushing to their respective study centres to beat traffic and make it to their examination centres.
They were also seen doing their best possible to report early to meet up with time before the check-in for the first session at 8.30am lapsed.
In Port Harcourt, students, at the time of this report, were already seated, waiting to be served papers for the first session of the exams at 8.30 a.m.
The centre director, Prof. Eserinune McCarthy Mojaye was seen sorting exams papers with his senior staff members in his office.
He told NOUN News that everything about the examination was smooth and in order.
Students, on their part, were seen conducting themselves in a very orderly manner, they were all quiet, almost somber, as they awaited commencement of the first session.
Staff assigned to invigilate were also discharging their duties maturely and professionally.
NOUN News correspondents in other regions also confirmed the smooth commencement of the exercise with no reported glitch.
Log in to post comments
313 views