By Debbie Nduba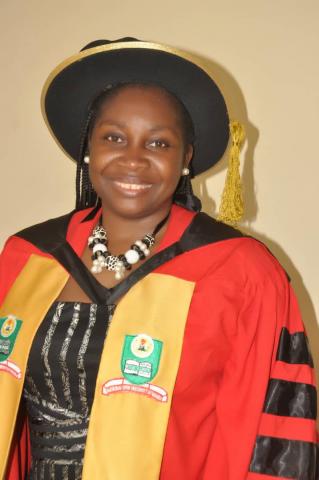 The National Open University of Nigeria (NOUN),  Department of Environmental Sciences, Faculty of Sciences, has announced that it will be commemorating the 2021 World Environment Day (WED), in line with the United Nation's annual celebration to save the environment.
NOUN, the foremost citadel of learning in the Sub-Saharan Africa and the best in Open and Distance Learning (ODL) delivery, has through the department, been celebrating the Day every year.
The department disclosed that this is part of its efforts in keeping with the tradition of not just promoting knowledge but giving back to the community.
This year's theme is "Ecosystem Restoration" and the sub-theme is "Re-imagine, Recreate and Restore."
It is an annual event celebrated every 5th of June across the globe to honour and recognises the significance of nature, environment and ecology.
In a memo signed by the Head of Department (HOD), Environmental Sciences, Dr. Emily Iduseri, it said "the department will be commemorating the day on the 17th of June 2021 at the NOUN International Media Centre, Cinematography hall by 10.00am, with the special guest of honour, the Vice-Chancellor, NOUN, Prof. Olufemi Peters, to deliver a keynote address, while Hajiya Adama, representative of Abuja Environmental Protection Agency, will coordinate the trees planting.
"NOUN in keeping with the tradition of not just promoting knowledge but giving back to the community, will be planting trees as its action plan to help make peace with nature.
"We intend to leave our indelible footprints on the sands of time, that in future our generations yet unborn will look back and be grateful for the actions that we took to make their better tomorrow a reality.''
She further stated that in 1972, the UN General Assembly designated 5th June as World Environment Day (WED), with the first celebration's slogan "Only One Earth" took place in 1974.
"In the following years, WED has developed as a platform to raise awareness on the problems facing our environment such as air pollution, plastic pollution, illegal wildlife trade, sustainable consumption, sea-level increase, and food security, among others," the memo added.
Furthermore, WED helps drive change in consumption patterns and in national and international environmental policy.
Every WED celebration is hosted by a different country, in which official celebrations take place, and this year's host is Pakistan, she added.
Log in to post comments
175 views