Miriam Obierika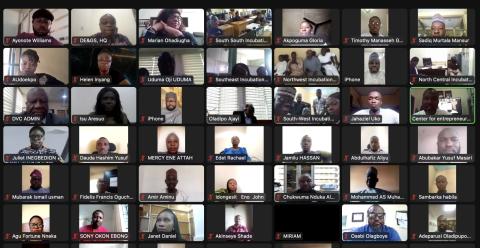 Determined to impart students with crucial life skills and enhance their abilities to work in the real world, the Directorate for Entrepreneurship and General Studies (DE&GS), National Open University of Nigeria (NOUN), has graduated 51 young Incubatee entrepreneurs after successfully completing the Entrepreneurship Education Certificate programme.

The maiden graduation ceremony was held virtually on August 2, 2023, where the graduates were found worthy after going through rigorous intensive trainings and mentorship in the entrepreneurship programme.

The Vice–Chancellor, Prof. Olufemi Peters, while congratulating the graduating students, noted that emphasis on entrepreneurial education today is well known and its essence is to cultivate the student's entrepreneurial thinking and skills.

According to Peters, represented by the Deputy Vice-Chancellor, Academics, Prof. Uduma Oji Uduma, ''in NOUN, we strive to strengthen our drive in this respect by establishing the incubation centres throughout the country in the various region.

"It is our hope that the transformative learning you have gained in the course of your mentorship will empower you to fit into the entrepreneurial landscape as we have it today."

On his part, the Director, Directorate of Entrepreneurship and General Studies, Dr. Samule Awolumate in his welcome address, said the university is committed to explore, develop and deliver transformative learning experience that will empower aspiring entrepreneurs, so that they can thrive in a dynamic and ever- evolving business landscape.

''We are committed to explore fostering culture of exploration, curiosity, creativity among our incubatee so that they can think beyond boundaries and embrace uncertainty and venture into unchartered waters.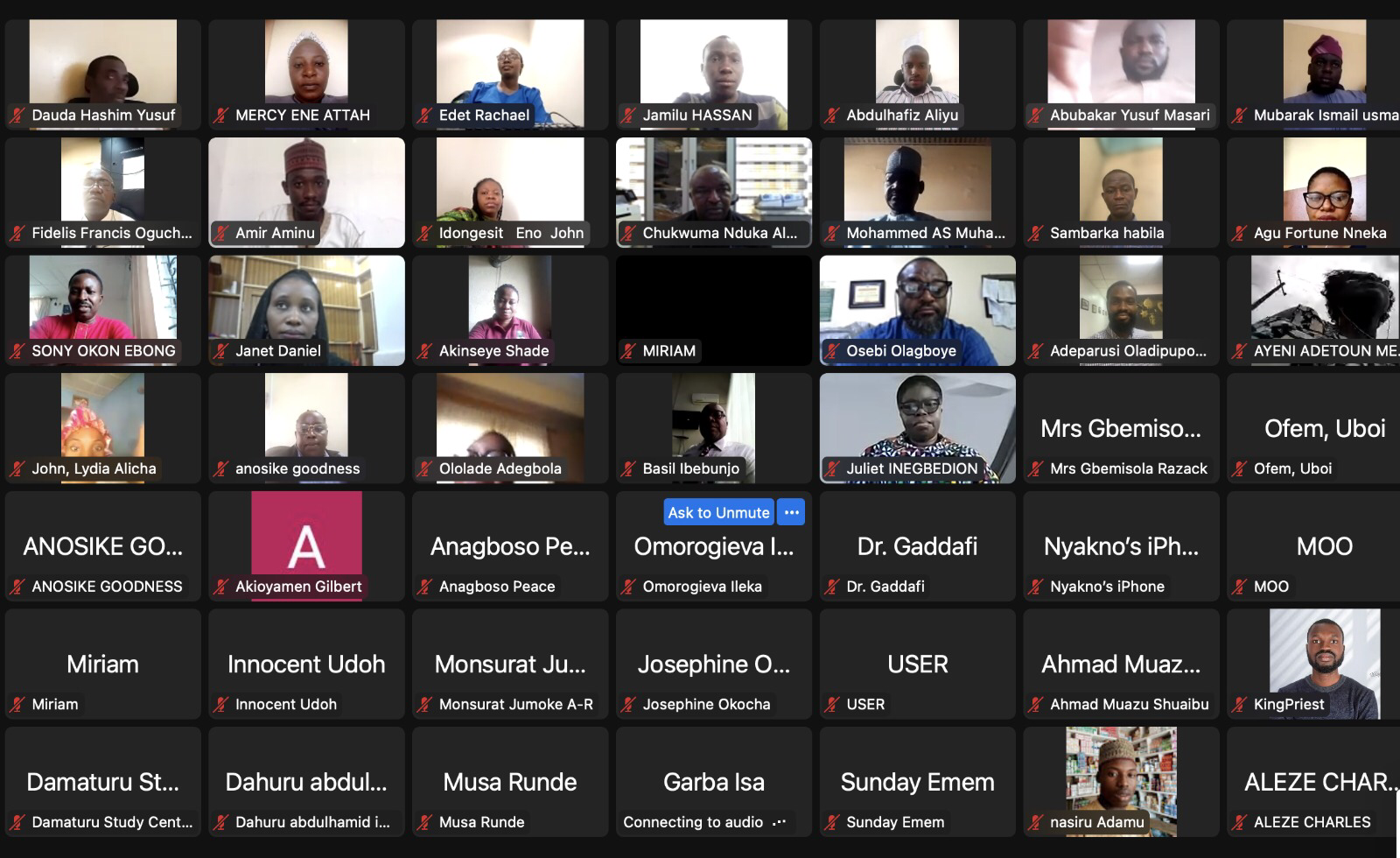 "Today, they are being celebrated because they have gone through a developmental stage, where we took them through essential skills, knowledge and practical expertise so that they can navigate their entrepreneurship journey successfully in the real world," Awolumate said.

He said the graduands were educated on prototyping their different ideas and services, so that they can deliver tangible outcome that can translate their ideas into impactful businesses that will contribute to the betterment of the society and economy.

''So today we are here to graduate them from the incubation centre and we will continue to follow them up to become visionary leaders of their own time and impact their generation.

"I believe that this graduation ceremony will usher them into a new phase of their endeavours as young entrepreneurs who are evolving to function in the business landscape,'' the director said.

Speaking on the topic "Entrepreneurship Education and Mentoring of Emerging Entrepreneurs," the pioneer and former director of the directorate, Prof. Juliet Inegbedion, said ''entrepreneurship education is very important in the university environment and the focus must not be construed.

"For the university to stand out investment must be made in entrepreneurship education. They are the ones that can bring to bear the turning point required in any economy."

Senator Engr. (Dr.) Abubakar Sadiku Ohere, who delivered a keynote address, talked on "Borderless Thinking: Unlocking Creativity and Innovation in Nigerian Business Ecosystem."

At the end of the ceremony, certificates were presented and conferred on the graduates by the NOUN Vice-Chancellor and assisted by the university registrar, Mr. Oladipo Ajayi.
Log in to post comments
158 views