By Joel Nkanta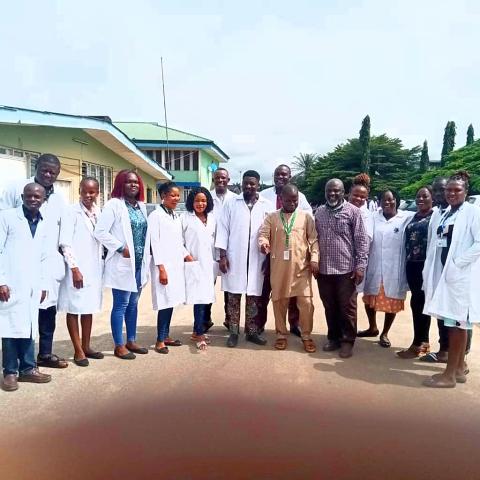 Students of the Department of Environmental Health Science (EHS), Faculty of Health Sciences of the National Open University of Nigeria (NOUN), recently underwent science laboratory practical sessions at the University of Benin Teaching Hospital (UBTH), Benin City, Edo State.

The students who participated in the science practical sessions were drawn from Benin, Uromi, Asaba, Ekiti and Akure study centres of NOUN.

The practical sessions which covered two courses, EHS 213 (Microbiology) and EHS 209 (Biochemistry) was expected to last for five days and were coordinated by Mr. Eya Chukwunonso Patrick and Mr. Idowu, both of the
Environmental Health Science Department, NOUN.

According to Idowu, "the practicals form an essential part of the main courses, and the purpose of the practicum was to get students exposed to the practical side of those courses."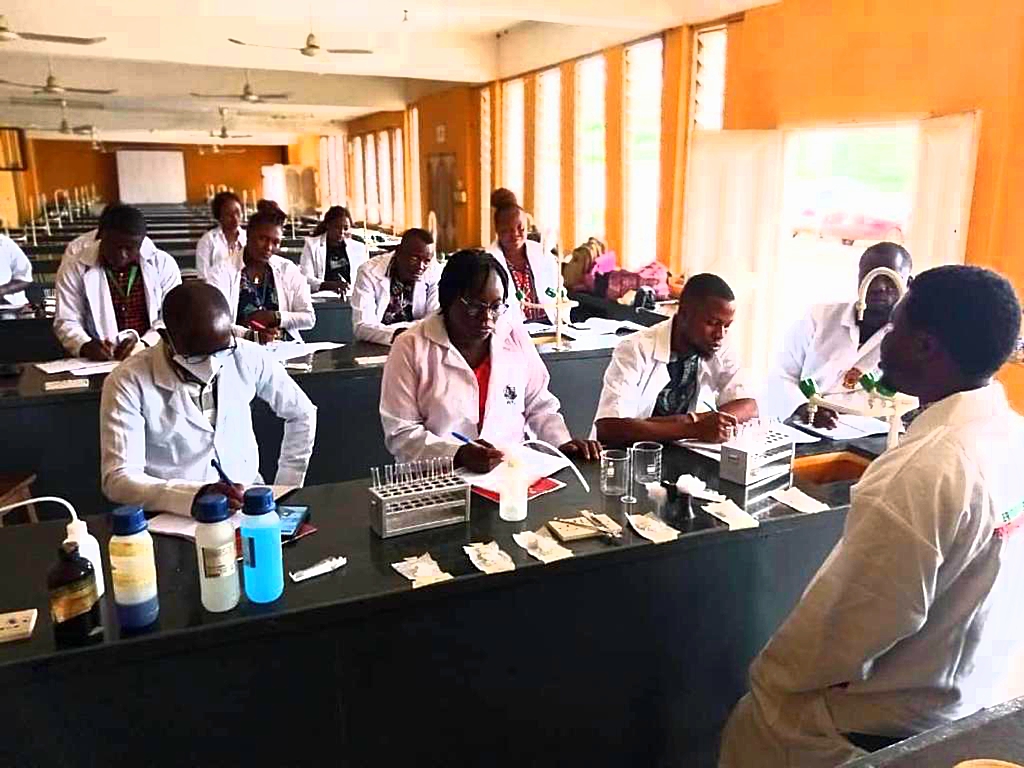 He added that the exercise was organised to enhance students' understanding of the theoretical aspect of the courses and to stir up in them the zeal for research work.

Idowu further encouraged participating students to proceed for a higher degree in Environmental Health Science on completion of their studies as the field was fast becoming a very lucrative one.

The director, Benin Study Centre, NOUN, Dr. Akeem Disu, and the PAR, Uromi Study Centre, Mr. E. M. Bayour, who were also present, advised the students to take the exercise seriously as it would improve  their knowledge and understanding of the course.

Akeem acknowledged and appreciated the efforts of the management of NOUN and the faculty for their dogged commitment to ensuring the success of the exercise.

The students in a practical session at the event

The practicum participants pose with director, Benin Study Centre, Dr. Akeem Disu (6th Right) during the event
Log in to post comments
157 views