By Sunday Adama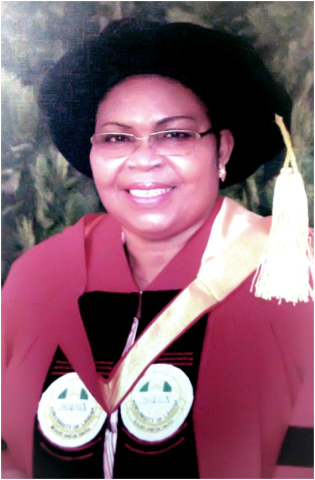 A former Head of the Department (HOD) of Mass Communication, National Open University of Nigeria (NOUN), Prof. Chidinma Henrietta Onwubere, has called on every citizen to be media and information literate for lifelong values and quality living.
Onwubere stated this while presenting a paper at the Centre on Excellence in Migration and Global Studies (CEMGS), NOUN headquarters, Jabi, Abuja.
While quoting United Nations Educational, Scientific and Cultural Organization (UNESCO), she said media and information literacy (MIL) "refers to the skills and competencies that empower you, as a citizen to access, retrieve, understand, evaluate and use, create, as well as share information and media content in all formats using various tools in a critical, ethical and effective way, in order to participate and engage in personal, professional and societal activities."
Speaking on the topic, "Framing of Africans' Migration to Europe by News Media in Europe and Africa: The Untold Truth and the Need for Media and Information Literacy," the erudite scholar said "media narratives have had a great influence on how the public views the migration issues."
She further explained that "frames refer to means through which the media deliver the messages on issues."
Onwubere, while citing the British communication theorist and scholar, Denis Mcquail, said, "media organisation deliberately create, select, and shape news stories in particular frames to reflect the reality the wish to create."
She said that the media in Europe framed the Africa migrants to Europe more on the threat to host communities adding that "the inability of the European media to see the good sides of migration to the host nations is an indication of stereotypical reportage."
While calling on the media to rise above stereotype and present narratives and frames that would address a challenge or problem rather than worsen it, she advised every citizen to embrace media and information literacy (MIL) for lifelong values and quality living for enhanced life expectancy.
"MIL should be incorporated into our school curricular right from the primary education level so that children can start at their very ages to critique information before use and hence rebuff the phenomenon of hate speech and fake news which characterise our contemporary world," Onwubere added.
Log in to post comments
92 views