By Sunday Adama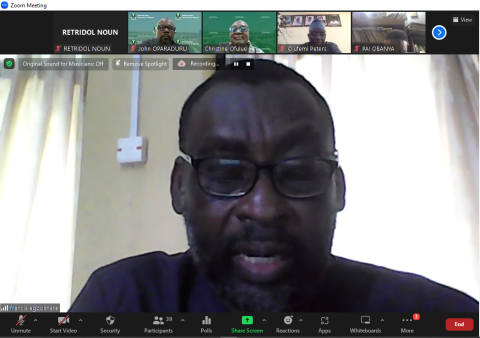 A don with the Department of Linguistics and African Languages, University of lbadan (UI), Prof. Francis Egbokhare, has said that there is a paradigm shift in teaching and learning as a result of digital revolution across the globe.
Prof. Egbokhare stated this on Monday, October 24, 2022 while presenting a paper virtually during the October edition of the monthly Open and Distance Learning (ODL) discourse organised by the Regional Training and Research Institute for Distance and Open Learning (RETRIDOL) at the National Open University of Nigeria headquarters, Jabi, Abuja.
Speaking on the topic: "The Concept and Practice of Digital Humanities: The Nigerian Pidgin Dictionary Project (Naijasyncor)", Egbokhare said "digital humanities, also known as humanities computing, is a field of study, research, teaching, and invention concerned with the intersection of computing and the disciplines of the humanities.
"Digital revolution has redefined the concept of what it means to be human and thereby created new experiences, redefined old questions, break boundaries, shifted lines and open new knowledge classifications.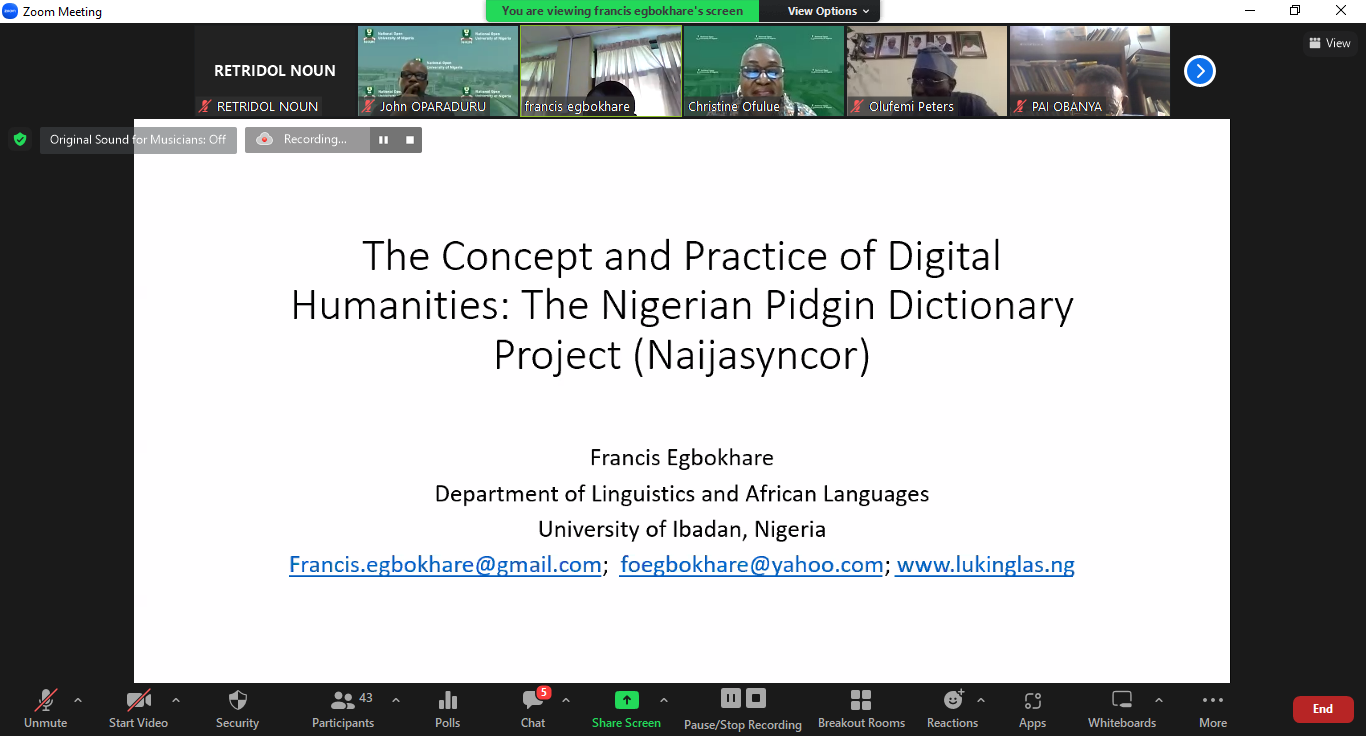 Virtual Participants
"Humanities exist in a new intellectual age. Primary motivation for schooling has changed. There is a new knowledge ecosystem and learning ecology. Flexibility, freedom of learning and inclusivity are the new paradigms."
According to him, technology and the prevailing global environment has completely altered the cultural and economic paradigms. Students are besieged by various media which distract them and make traditional modes of teaching and learning boring.
He added that standards are no longer locally defined as the global environment has created new standards of learning and competition. In the new global and technology environment, there are new imperatives for cultural identity to the extent that any educational system must redefine the basis from local cultural content and identity.
"Education all over the world faces challenges which are economic, technological, social, personal that require flexibility and adaptability," he said.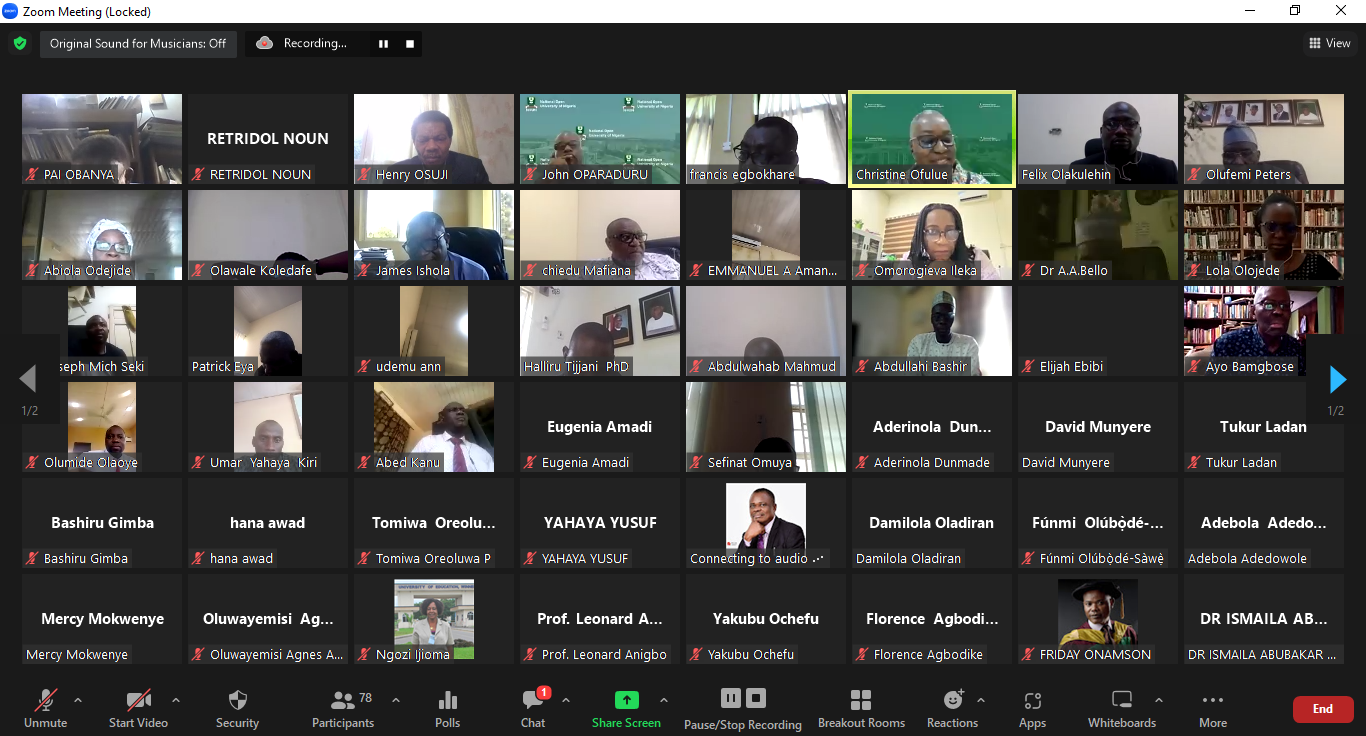 On the benefits inherent in digital humanities (DH), the Prof of Linguistics said DH lends quantitative evidence to qualitative arguments,  machines process information faster, enables public to engage research in accessible ways, helping shape applications for better study and interpretation of traditional humanities among others.
Speaking on how to conceptualise DH, the erudite scholar said it is through the integration of digital culture and technologies into the structures, systems, processes, research, curricula and pedagogy of the humanistic disciplines in order to achieve their objectives and obtain sustainable outcomes.
It is also done through the creation of digitally supported knowledge ecosystem towards the realization of desired ends.
"How this is translated is a matter of the local context, experiences, resources and needs of the diverse institutions," Egbokhare said.
Log in to post comments
87 views