By Sunday Adama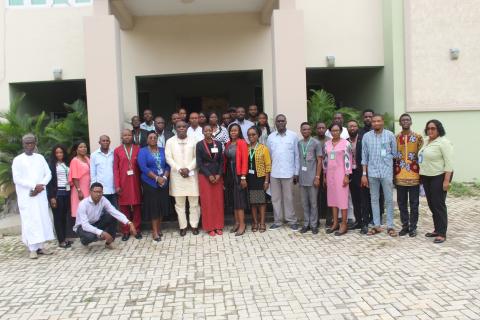 The Vice-Chancellor, National University Open of Nigeria (NOUN), Prof. Olufemi Peters, has enjoined members of staff to put in their best with a view to taking the university to greater heights.
Peters gave this charge on Wednesday, August 18, 2022 during a 5-day in-house training workshop organised by the Course Materials Development Unit (CMDU) and Directorate of Staff Training and Development of the university for Secretarial Assistants and Adjunct Secretarial Assistants at the headquarters in Jabi, Abuja.
Represented by the Deputy Vice-Chancellor, Technology, Innovation and Research (TIR), Prof. Monioluwa Olaniyi, the VC said "this training has been in the pipeline; the desire to be empowered, to be skilled.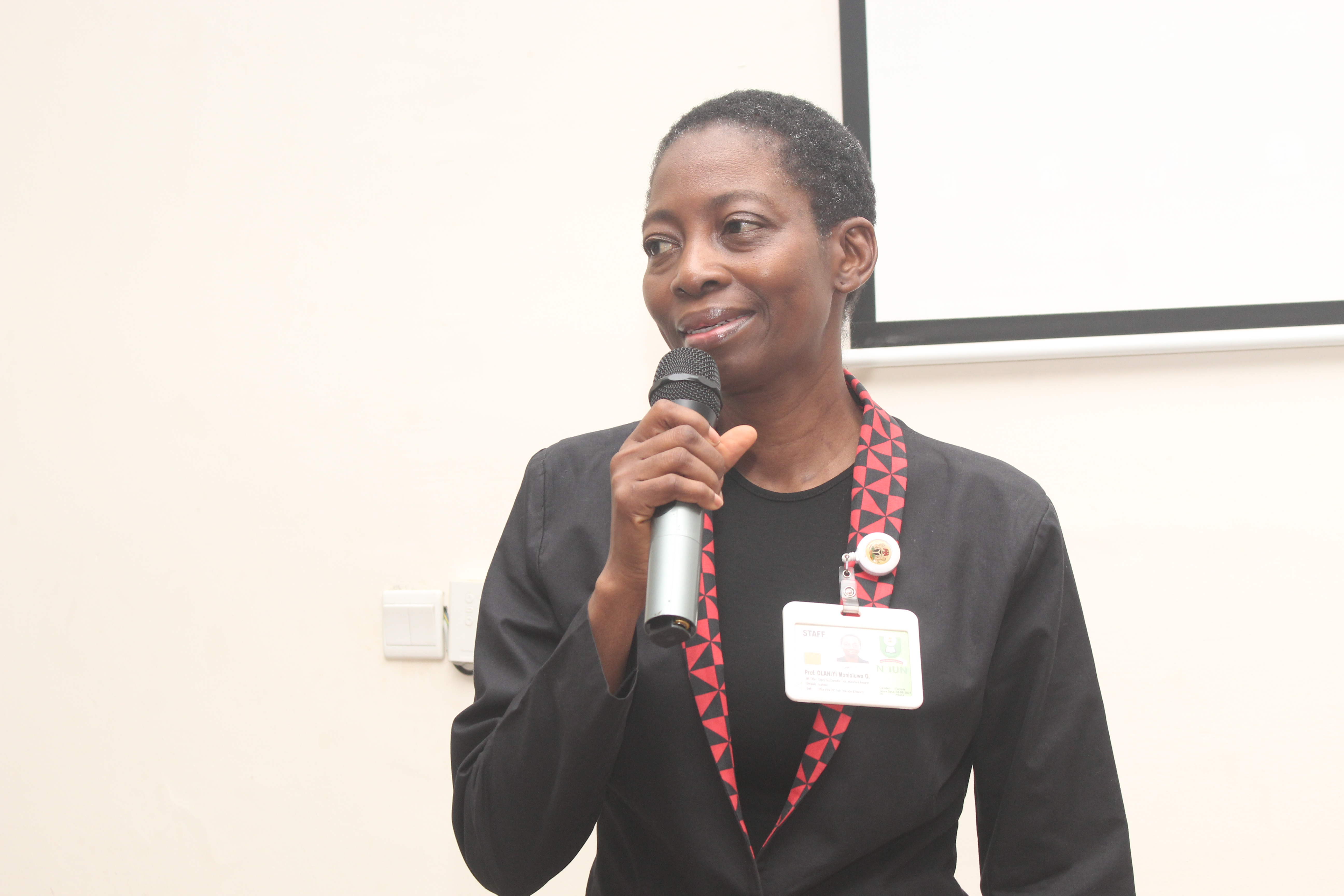 "It is important for us to be skilled, because we are looking at efficiency and effectiveness.  Any system that will move forward, any system that will advance, any system that will be developed must of a necessity invest in its workers. This is because if you are not skilled, you cannot deliver."
Speaking further, he said "this institution will outlive us and it is what we put in that will tell whether we did it well or not. And it is what we put into ourselves that will determine whether the system will actually survive after us.
"For the system to survive after us, after we have gone and when people look back, people will say that people put in their best. That is why you must develop yourself; you must learn new skills, you must learn new ways of doing things."
While calling on staff to embrace technology and innovative ideas in discharging their tasks, the VC said "technology has come and you must also move with technology to understand how things are now done and also improve. Think on how you can accomplish a task in new way."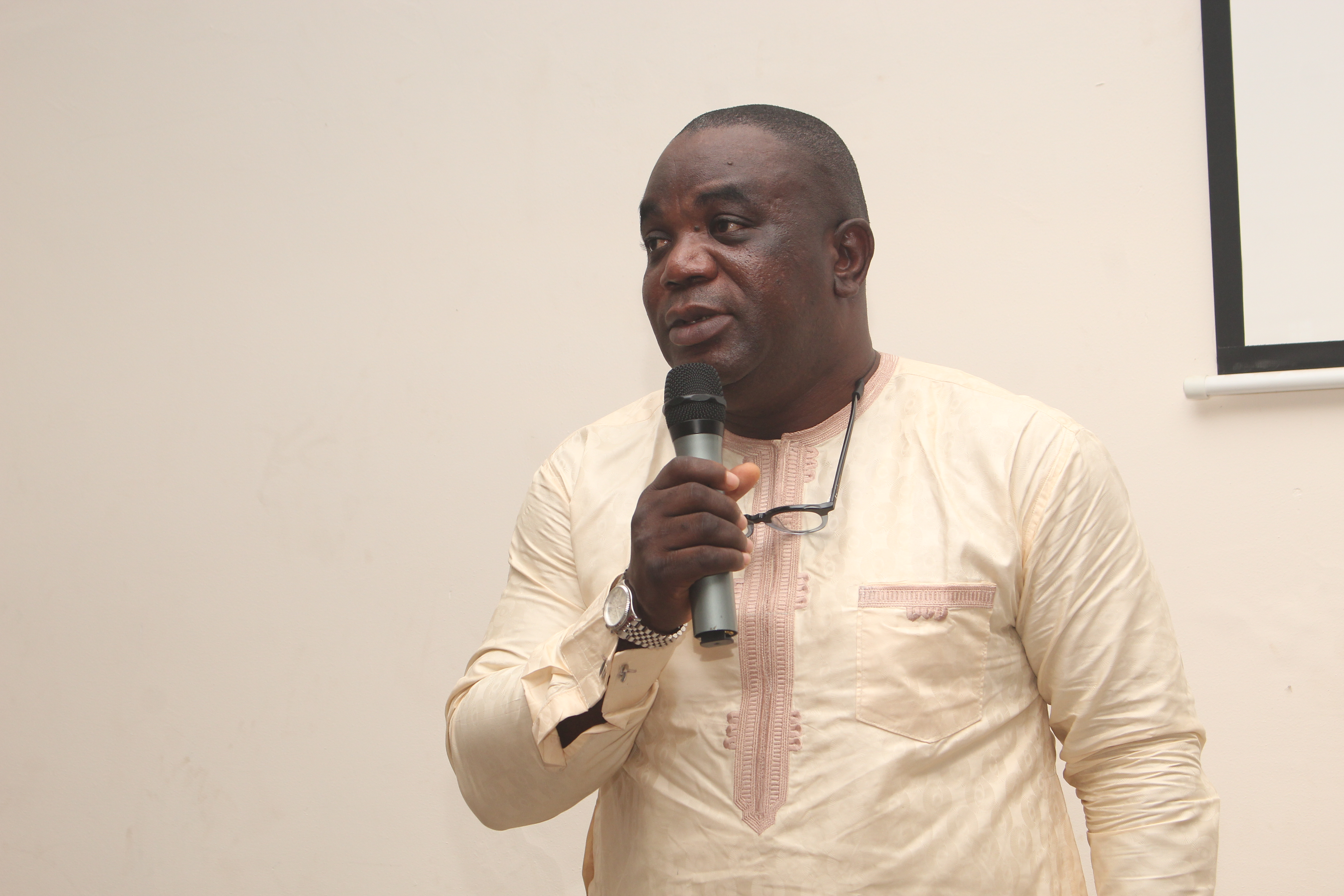 Earlier in his welcome address, the Registrar, Mr. Felix Edoka, represented by the Ag: Director, Academic Registry, Mr.Oladipo Ajayi, said that after the training, "there will be an improved performance in our operations; there will be an improved performance in the way we do things.
"The essence of this training is to improve performance; to improve efficiency and to improve in the way we are doing things. So, it will be a disservice that after this training, there will not be any result; there will not be an improvement in what we are doing. So, I challenge us to be open for new innovations, the new ways of doing things."
On his part, the Head, CMDU, Prof. Ibrahim Shehu, while thanking the participants in his welcome address, added that "the workshop is an important initiative in the drive for quality content.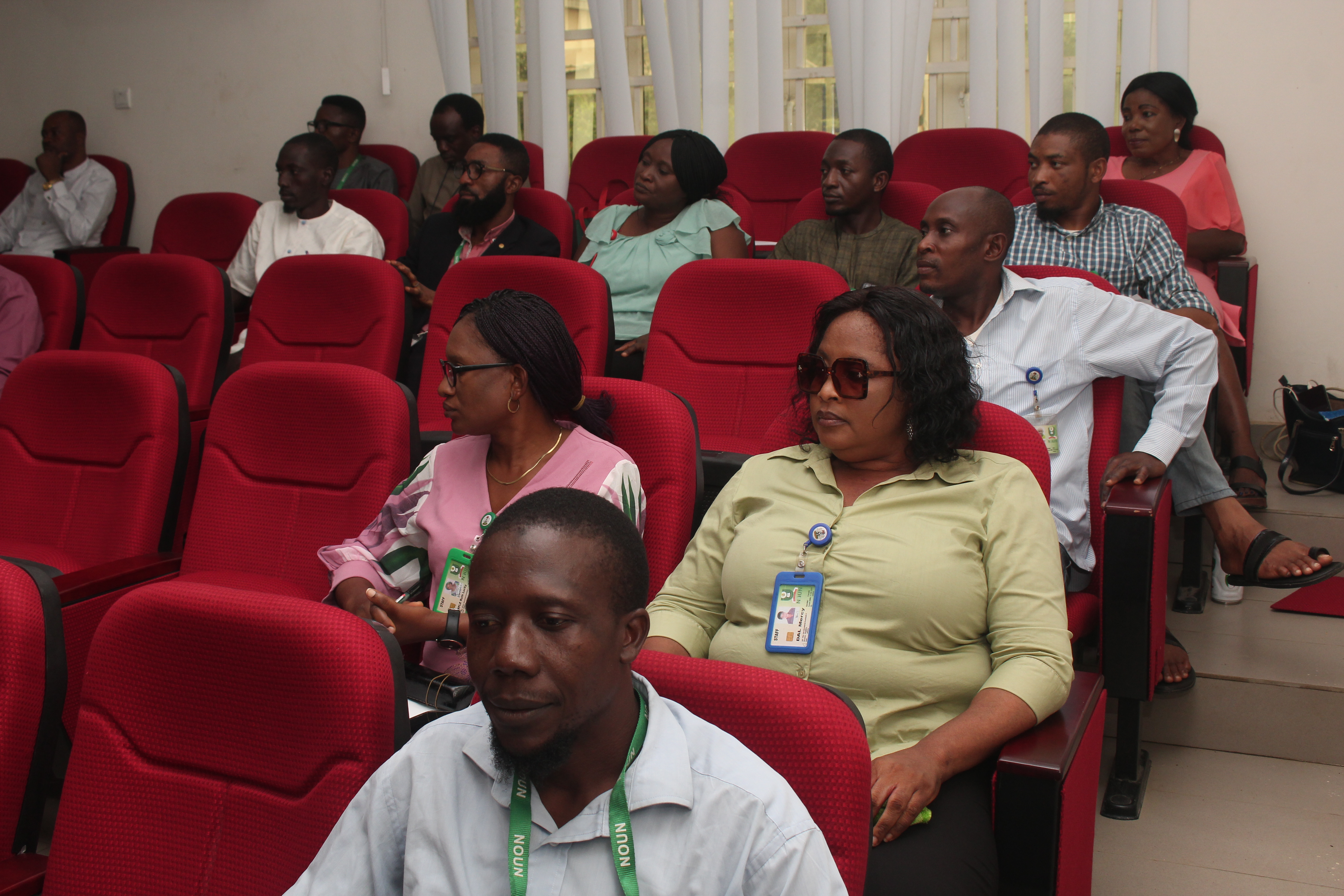 "The role of Secretarial Assistants in CMDU cannot be over-emphasised as they handle some of the most important procedures in course material production. They have a huge impact on how much our students and the general public enjoy our course material and our other publications.
"I am sure you would agree with me that in recent years, we have witnessed the significant transformation in Open and Distance Learning delivery around the world. The present training is part of the various steps the university is taking to improving the format and aesthetics of our content.
"Let me express, in the name of our unit, our sincerest hope that the knowledge derived from the 5-day workshop will positively contribute to the consolidation of the aims of this workshop and thereby to the philosophy underlying the setting up of CMDU."
Log in to post comments
200 views