By Ibrahim Kabiru Sule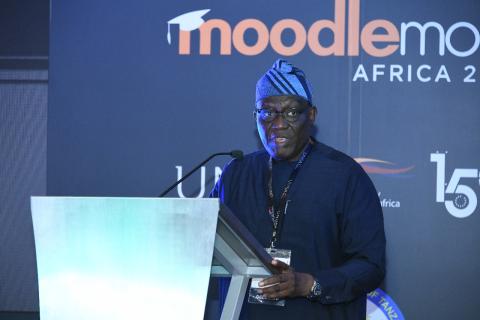 The Vice-Chancellor, National Open University of Nigeria (NOUN), Prof. Olufemi Peters, has urged the University of South Africa (UNISA) to take the lead as "infant" institutions in the Open and Distance Learning continue to spring up across the continent.
The Vice-Chancellor stated this keynote address on Monday in Johannesburg, South Africa during the Gala Dinner to mark UNISA's 150-year anniversary.
Peters was invited t the University of South Africa 2023 MoodleMoot Africa Conference, August 20 – 22, 2023 at the Emperors Palace Hotel, Johannesburg, South Africa, as one of the key events in the celebration of the university's 150-year anniversary.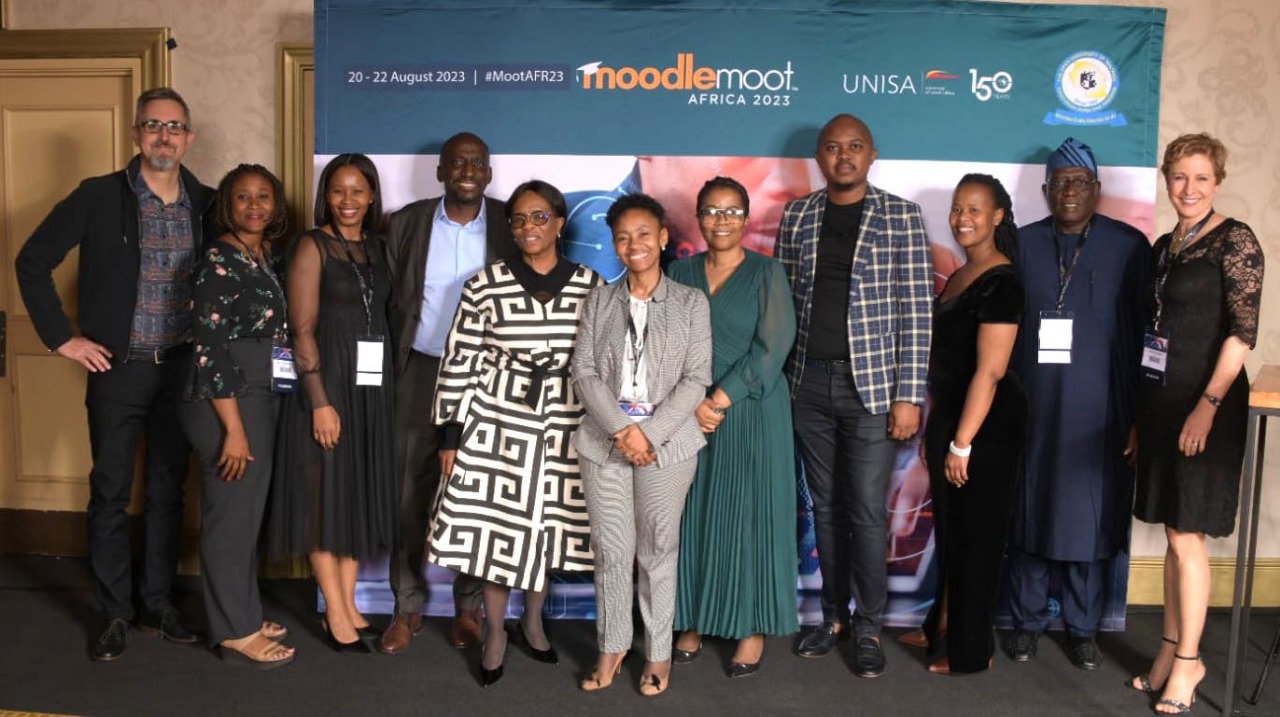 He said "History has shown that there are rewards for spreading the gospel of ODeL. Let us look at the United States of America, the People's Republic of China, or the Russian Federation for evidence. In the competitive marketplace, humility may not be the most profitable stance. UNISA therefore holds the imperative to exert its influence across Africa, expanding access to education through its profound depth, capacity, and capability.
"This brings me to the contemporary issue of academic programme offerings - a consequence of the post COVID-19 pandemic era. One of the greatest attributes of ODL is the flexibility it offers within a specific context. In a recent discovery arising from the use of learning analytics at NOUN, highlighted the fact that flexibility through ODL is the predominant factor driving increased access to our institution. 
"Flexibility encompasses programme offerings; delivery processes and mechanisms; and programme duration.  What remains is the flexibility in the programme or course structure that we can provide." 
Peters added that "In this regard, I would like to talk about micro-credentials. Although there is no global consensus on the term 'micro-credential', I align with Oliver's (2019) succinctdefinition, that characterises micro-credentialsas "digital certification of assessed knowledge, skills and competencies in a specific area or field. These can be a component of an accredited programme or stand-alone courses supporting the professional, technical, academic and personal development of the learners.
"Notably, micro-credentials are reshaping higher education, with institutions acknowledging their potential as new learning pathways, a trend especially visible in countries like England, USA, Canada, and Australia (Ruddy and Ponte, 2019, Cabral, 2021). In Africa, South Africa has been singled out as the most active country on the continent and one of the most active in the entire world regarding micro-credentialing (World Economic Forum, 2017)."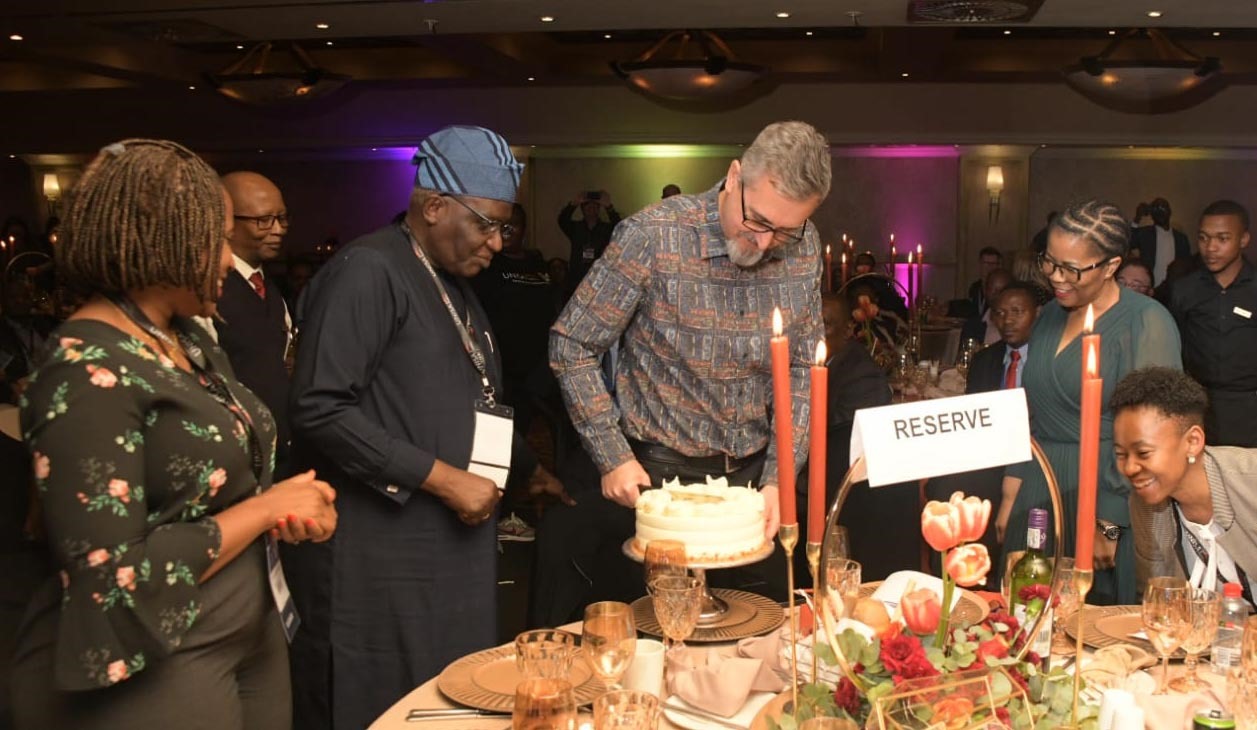 He said "We are thankful for the invitation extended to the NOUN. The University of South Africa (UNISA) and the National Open University of Nigeria (NOUN) share several commonalities: Both UNISA and NOUN are renowned for their emphasis on open and distance learning, providing education to a wide range of students, using technology to reach learners who may not have easy access to traditional classroom-based education, etc.
"We are cognizant of the fact that a diverse array of activities has been organised to commemorate the 150th anniversary of this giant citadel of learning. Just as all great institutions commenced as apprentices under the tutelage of older and established institutions, such was the history of UNISA in its beginnings with the University of London. Since then, it has mature to become one of the world's largest distance learning institutions, with about 360,000 active students in well over 130 countries. UNISA is simply a colossus. Through the decades, UNISA's unwavering dedication to knowledge dissemination has transformed lives, transcended boundaries, and embraced innovation.
"By their fruits, you shall know them (Matt.7:15). The products of UNISA are now well established. They occupy prominent socio-economic positions in many sectors of the Southern and Eastern Africa landscape. It has truly become an authoritative figure, akin to an "Elder" or even a nurturing "Mother Hen," embodying the principle of expanding and widening the reach of quality education across the African continent." 
The NOUN VC added that "One of the philosophical attributes that captured my attention about the Vice-Chancellor of UNISA is her passion for pan-Africanism. This concept involves the pursuit of a shared experience of intellectual exploration, entrepreneurial endeavours, commercialisation, technological innovation and practice both within the global south, as we have done during these few days of engagement.
"UNISA's remarkable journey which spans 150 years prompts me to ask some questions: What has been its influence on the African continent? How has it fulfilled its role as a mentor and nurturer? After all, UNISA has upheld its legacy as a distance learning institution for such a substantial period.
"My fist trip to the Republic of South Africa (RSA) and UNISA was in 2004 and was amazed at the development I saw on the ground in the continent of Africa. The urban streets of Pretoria, Jo'Burg and Cape Town were no different from the streets I had transversed in my travels to Europe. The Pretoria Headquarters of UNISA was imposing. The various management operations such as Course material development and distribution was huge and appear to be efficient. The study centre model was impressive, the Call Centre operations fantastic. I was elated. I saw hope. I saw optimism. Very soon I assured myself, the effect of UNISA would be felt in the whole of Africa I reasoned and reckoned. 
"That was twenty years ago, and I am still waiting for the impact. Two decades have since elapsed, yet I find myself still awaiting the profound impact. The marketplace remains vibrant, with numerous distance learning institutions springing forth throughout our continent. This prompts me to pose a question: What role is UNISA playing in mentoring these new institutions? Whose model are these emerging establishments adopting? UNISA, the time has come to act. The precarious tilting of the infant's head in the marketplace must no longer be allowed. You stand as the unmistakable titan of Distance Learning on our continent, adeptly fusing theory and practice with a social dimension. UNISA, you even embarked on an ambitious journey, incorporating other institutions in a merger a few years back."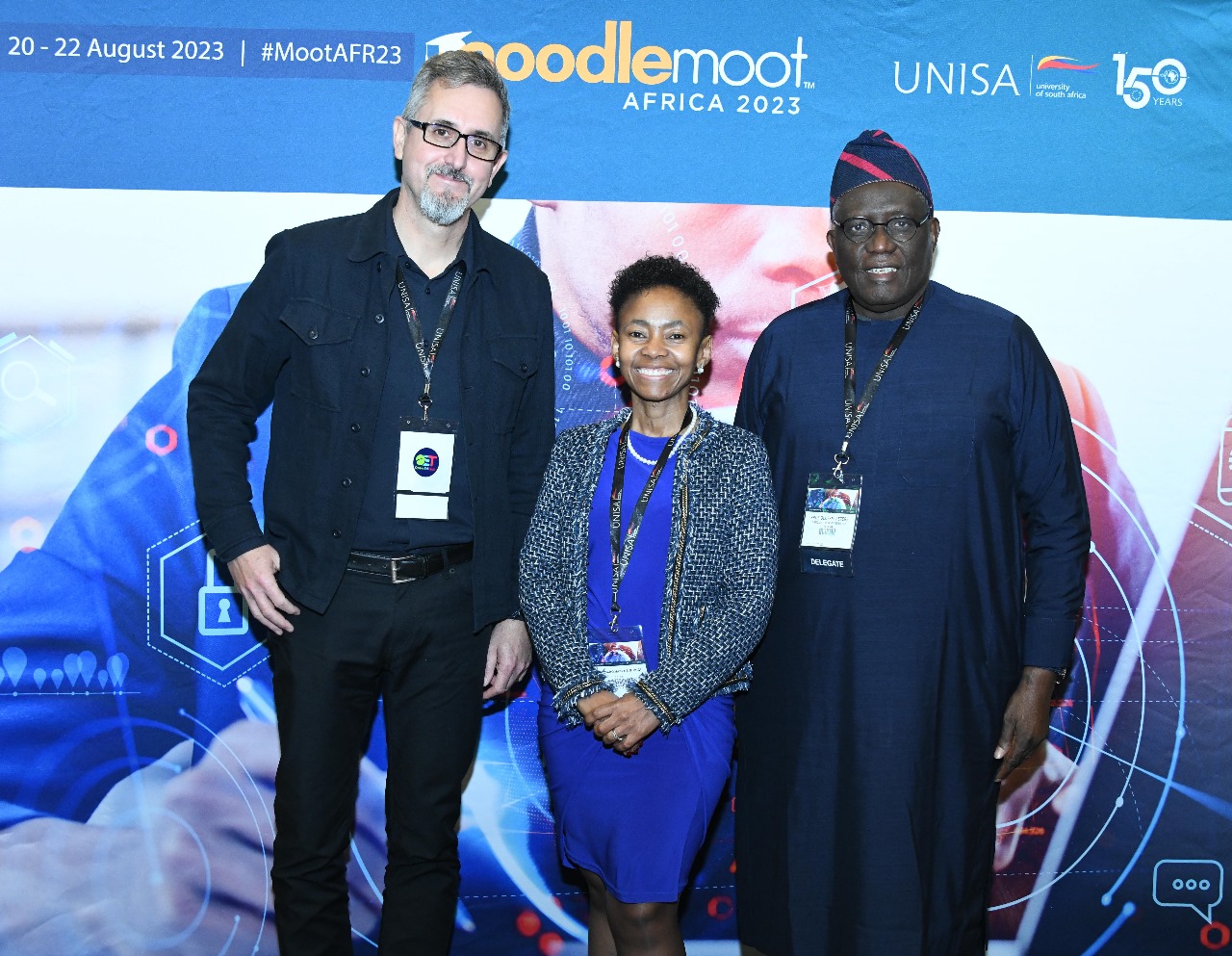 He explained that "In Asia, the Malaysian Qualifications Agency (2020), underscores micro-credentials as tools for lifelong learning-re-skilling and up-skilling- aligned with industry and societal needs often surpassing traditional degrees in dynamism, competitiveness, demand responsiveness, brevity, and cost efficiency. Further benefits include access, stackability, and recognition of non-formal learning.
"Shouldn't it be possible for an individual to accumulate numerous micro-credentials and convert them into academic credits towards an undergraduate, postgraduate degree, or indeed any accredited programme? Shouldn't higher education institutions hold the authority to facilitate this process?
"For distance learning institutions, micro-credentials: serve as a channel to boost enrollment; offer an avenue for additional revenue generation, and enable institutions to align with the evolving needs of learners in a rapidly changing knowledge and skills landscape. The old non-flexible credentials in non-flexible domains simply do not work.
"Micro-credentials possess the potential to address skills gaps in both current and future labour markets. They empower learners to specialise in specific skill areas or topics, especially in an era where artificial intelligence, automation, and connectivity are redefining industries and innovative pedagogies are becoming increasinglyimportant. We must ask ourselves: How can we foster critical thinking, creativity, and problem-solving skills? And how can we ensure active contribution to our societies rather than passive information consumption?
"Undoubtedly, mainstreaming this concept in conventional thematic degree-awarding university systems will face some challenges. Foremost among these is the matter of policy and regulatory hurdles associated with micro-credentials. Will regulatory bodies accept this programme re-structuring? The onus falls upon institutions like UNISA, akin to an elder in the marketplace, to champion this cause. I am happy to share that I have recently initiated this discourse in my own country.
"Yet, there's cause for optimism. UNISA is forging ahead in the right direction. We are gathered here at UNISA's invitation to experience a Learning Management System platform known as Moodle.
One of the highlights for me at this this conference is meeting the Founder and CEO of Moodle, Dr Martin Dougiamas in person, a very unassuming person.
"Indeed, NOUN is also one of the largest Moodle users in Africa boasting over 150,000 active students. It also has over 2,100 courses that are accessed by students via the NOUN Moodle platform. Our institution also uses Locally installed Moodle instances for assessment in over 100 study centres across Nigeria. 
"MoodleMoot should be more than just a conference; it should epitomise a convergence of minds, a nexus of ideas, and a platform where educators, technologists, and visionaries unite to share insights, best practices, and aspirations. As we come together under the banner of Moodle, we stand on the precipice of transforming education, harnessing the power of digital platforms to redefine how knowledge is acquired, shared, and utilised.
"Imagine an e-learning ecosystem designed by Africans for Africans. An ecosystem that leverages technology to overcome the challenges of geographical barriers, connectivity, and resource limitations; an ecosystem that empowers educators to craft locally relevant content that resonates with the diverse cultures and languages that define Africa. As we strive for a sustainable e-learning ecosystem, let us recognise that innovative pedagogies hold the key to unlocking our students' potential. 
"Tailoring education to the African context means integrating our rich cultural heritage, languages, and traditions into the curriculum. It means encouraging collaborative learning, fostering a spirit of entrepreneurship, and nurturing the skills that will define our success in the era of the Fourth Industrial Revolution and beyond.
"Building a digital ecosystem in Africa using Moodle presents exciting opportunities to transform education across the continent. Permit me to highlight a few ideas which I believe may also have been echoed throughout the conference."
Peters further posited that "How about having Peer-to-Peer Learning Initiatives, learning analytics and personalized learning, and implementing multilingual capabilities to accommodate the diversity of languages spoken across Africa, ensuring that language is not a barrier to accessing quality education?
"Building a digital ecosystem in Africa requires a collaborative effort that aligns with the unique challenges and opportunities of the continent. By leveraging Moodle's versatile features and engaging with local stakeholders, a transformative educational landscape can be cultivated for the benefit of African learners.
"Ladies and gentlemen, as we embark on this collective journey of exploration, collaboration, and innovation, let us not only celebrate the achievements of the past but also envision the limitless possibilities of the future. Let us harness the flexibility of the Moodle platform, together with the skill and expertise present in the ICT directorates and our computer science departments at our various universities, to shape the future of education, foster innovation, and redefine the way knowledge is imparted and acquired amongst us in Africa."
He congratulated UNISA, the Open University of Tanzania, and all those who have contributed to making the conference a reality.
Log in to post comments
513 views