By Ambrose Bernard Gowon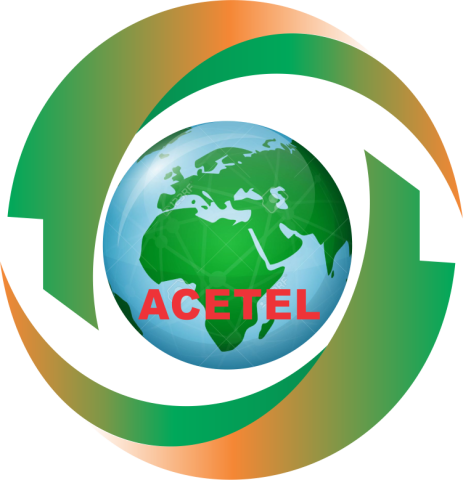 The African Centre of Excellence on Technology Enhanced Learning (ACETEL) has been described as a world-class community that offers an intellectual experience which provides unparalleled access and diversity, Centre director, Prof. Grace Jokthan, has said.
Jokthan stated this during a welcome address at the 4th ACETEL virtual orientation programme for the 49 new postgraduate students in Artificial Intelligence, Management Information System and Cyber Security, commencing the 2022_2 academic session.
"The centre, as a world-class learning community, is offering an intellectual experience, which also provides unparalleled access and diversity.
"The centre is being coordinated by an international advisory board, and also the sectoral board that takes care of activities at the private sector level. These organisations make input in the running of the Centre.
"We also have facilitators across the world and students across Africa, but mostly at the West African sub-region, which means you will be interacting with students from Ghana, Gambia, Uganda, Cameroon and other West African countries.
"This will increase your diversity at the centre. You will also be having access to virtual interactivity with students across this region. So, we are encouraging you to take full advantage of what this diversity brings, and be able to up your game as you study at the National Open University of Nigeria (NOUN)," the director said.
She also informed the new entrants of the centre having enough faculty and resource to run all the programmes it offers in order for the students to have a robust academic experience.
Jokthan added that "In terms of intellectual experience, you will be having faculty that are here in the Department of Computer Science in the Faculty of Science. You will also have facilitators and supervisors all over the world.
"It is important for you to note that in terms of supervision, experience for practical is highly rated in this centre. So you will also be expected to undertake an industrial experience as an internship opportunity for all students. This will form part of your supervisory team, particularly at the Ph.D level."
The director also availed to the newly oriented students opportunities available at ACETEL while studying, even as disclosed that there is a learning visit to other countries and universities as well as visiting the centre in Abuja, Nigeria.  
Others, according to her, are: students exchange programmes, access to attending of workshops and conferences at both national and international levels, as well as an opportunity for scholarship, among others.
The students were also told of the availability of a dedicated student's counselor and a 24hrs-a-day help lines to attend to all queries of students.
Jokthan used the opportunity to draw attention of the students to a variety of short courses being offered at the centre, saying that it is "designed to beef up your skills and your professional capabilities."
In a welcome remark, Vice-Chancellor, NOUN, Prof. Olufemi Peters, assured the ACETEL students that the centre is a World Bank, Association of African Universities and Nigeria's National Universities Commission assisted centre, which provides an excellent learning experience.
Peters drew attention of the newly admitted students on the disruption of global status quo occasioned by the COVID-19 pandemic, hence the need by most learning institutions and organisations around the world to gradually migrate to the usage of digital tools for education and service delivery.
"The important thing that has happened to the world now is the presence of the COVID 19 pandemic that has ravaged the world in all facets. Rising up to the challenge posed by this pandemic is, most instructional deliveries now are gearing towards ICT delivery.
"In addition, there is also the growing need of more hi-tech programmes such as artificial intelligence, management information system and cyber security. NOUN today has taken up the gullet in meeting up with the societies' needs in running these programmes," he said.
The Vice-Chancellor assured the students of studying in an excellent open and distance learning institution with wonderful state-of-the-art learning facilities and technologies.
The 5-day orientation programme featured different presentations on the following: Learning in an Open and Distance institution, Students Learning Environment, Students Results Verification, Project Supervision and Internship, and other relevant topics.
Log in to post comments
76 views