By Emmanuella Aliobu & Florence Sokari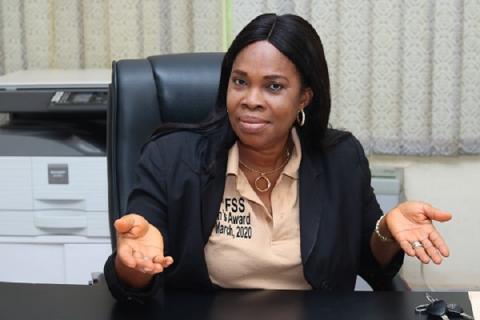 The Head of Unit, Visitors Information and Call Centre (VICC), National Open University of Nigeria (NOUN), Mrs. Margaret Merari, has described the unit as the gateway of the institution.
Merari, who stated this in a chat with NOUN news in her office recently, explained that VICC occupies that critical position due to the nature of its responsibilities.
According to Merari, the mandates and responsibilities cut across keeping the public abreast of the current development in the university.
"The unit receives up to 200 calls daily and people are very interested in the university. Some come physically while others send mails for the purpose of enquiries or complaints," she said.
Speaking further, the head of VICC said the unit also guides students and parents on step-by-step approach to apply for admission, adding that visitors always leave the office with excitement.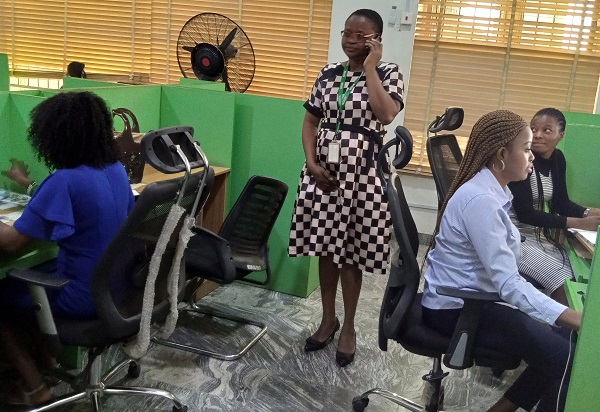 VICC call centre
Merari also stated that the unit is always ready and willing to answer visitors' questions using different means by way of phone calls, emails and physical presence.
She mentioned that the unit records visitors' questions, complaints and refer them to the appropriate offices where they will be attended to.
Dwelling on the challenges confronting the unit, the head of the unit requested for modern facilities that will enable them keep in touch with old and aspiring students.
The unit, she added, should always be informed of change of policy, amendment and events to enable them give the visitors current and accurate information at all times.
Merari further pleaded with the management for placement of VICC desk Officer in all the study centres accross the federation.
'' VICC desk officers that is well informed, polite and will patiently attend to students in selling the university to aspiring students in a way they will not resist NOUN'',she added.
Log in to post comments
273 views