Murtala Usman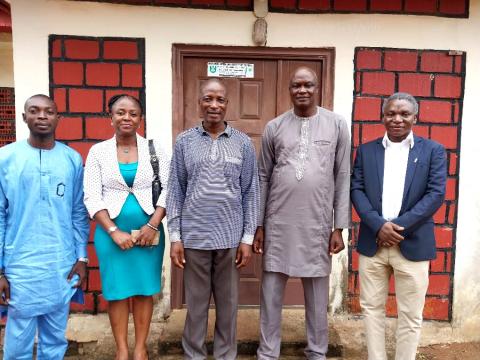 Students of MSc. Public Health Sciences in the Wukari Community Study Centre, Taraba State, have undergone a seminar presentation and practicum defense exercise, as a partial fulfilment of the requirements for their graduation in the university.
The exercise, held at the study centre, was strictly carried out under the supervision of Dr. Stephen Egeonu from the Federal University, Wukari, Taraba State.
Earlier in his welcoming address, the director of the centre Dr. Birtrus Wada Zira, highlighted the importance of the exercise, saying the seminar presentation has to do with sharing students ideas or discoveries which gives the participants an opportunity for discussion that forms a normal part of the teaching and learning process.
The director urged the students to develop confidence in handling information, making useful notes, and presenting a debate.
Zira, therefore, called on them to be well-disciplined and dedicated to their studies as NOUN certificate is for those with good character and learning.
The students made interesting and eloquent presentations where questions were asked on each presentation which also brought about educative conversations and debate. 
After observations and series of questions were made at the end of the presentations, the assessor commended the efforts of the students for their diligent insightful analysis and also asked them to effect the necessary corrections.
On the Practicum defense, the exercise was both supervised and facilitated  by the same Dr. Stephen Egeonu, who is an Associate Professor.
It took the facilitator barely 30 minutes briefing the students on the aims of the exercise before the presentation and also used another 30 minutes in evaluating their performance after the presentation.
He made all the necessary observations during which the students were advised to avoid some of the unethical things pointed out when going for clinical practicum.
Log in to post comments
54 views