Tope Oyewole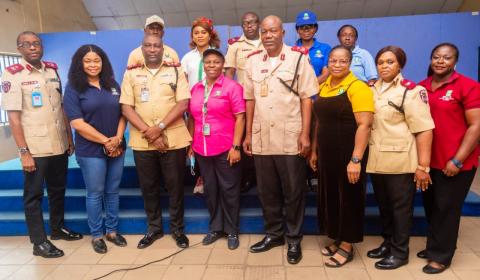 The Lagos Study Centre director, Dr. Alero Akujobi and the advocacy team of the centre have taken the gospel of NOUN to the officers of the Federal Road Safety Corps (FRSC), Lagos Headquarters as the new semester gets underway.
The visit was part of the mandate given to all study centres of the National Open University of Nigeria (NOUN) to promote and bring Open and Distance Learning (ODL) mode of education to every doorstep of the country.

Akujobi while addressing the officers, described NOUN as a unique university with the largest number of students in Nigeria, offering various NUC accredited programmes.

The director stated that NOUN's educational system offers the opportunity of working and learning at the same time, "As you work you can learn at your time and your pace," she said.

She explained the benefits of accessing the ODL system to officers, and highlighted that it is cost-effective, and gender-friendly for everyone who yearns to learn.

Akujobi also intimated the officers about several programmes being offered by the eight faculties of the university, even as she dwelt on the online facilitation, online courseware, the mode of examination and other aspects of learning that would be of immense benefit to intending students during their study.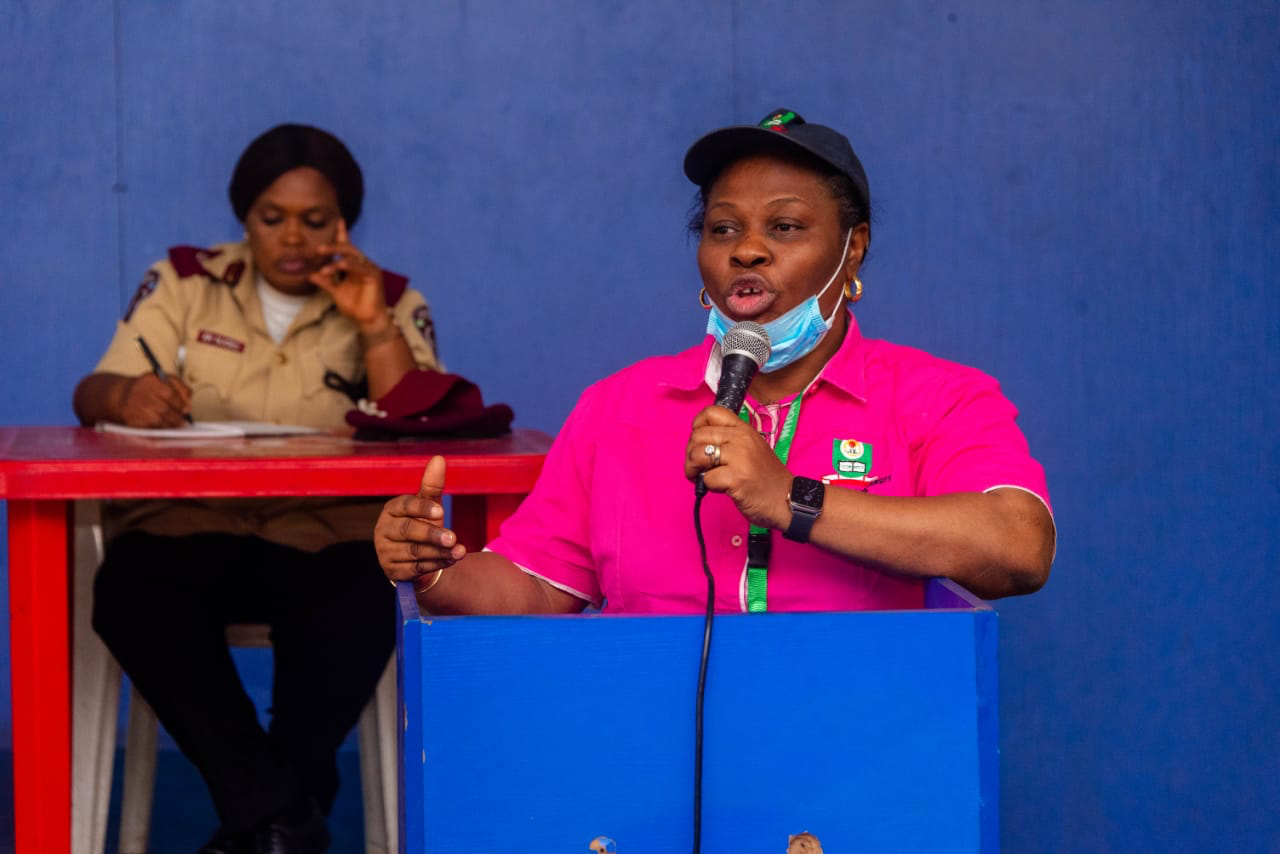 Deputy Registrar at the study centre, Mrs. Mana Udong, also explained the admission requirements for entry into the university, which run the gamut of registration, fees, obtaining course materials and other important details of note.
Udong urged the officers to tap-in to the advantages provided by NOUN to further their studies both at the graduate and postgraduate levels.

The officer in charge, Corps. (Comm.) Olusegun Adeola Ogungbemide, FRSC Lagos State Command, lauded the director and her team for their impressive campaign.
He said education is crucial to the development of individuals and society at large, adding that he was already aware of NOUN as the best university for those who are working.
The commander encouraged his colleagues to take the privilege to boost their educational background and also appealed to the staff of the centre to always give priority to their staff during registration as they are always busy.
Log in to post comments
158 views