Murtala Usman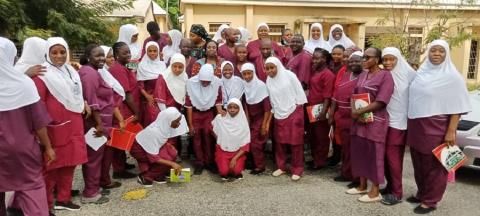 The BNSc students of the National Open University of Nigeria (NOUN) have commenced the 2023_1 lab Objective Structures Clinical Examination (OSCE), organised by the Department of Nursing Sciences, Faculty of Health Sciences of the university.
The examination, which holds in batches, is currently ongoing across some selected study centres nationwide, and is being coordinated by examiners, preceptors and desk officers of the faculty in the various study centres.
Students of Bauchi and Damaturu Study Centres have held their exercises in the specialist hospitals domiciled within the metropolitan city of their respective states.
Dr. Mohammed Nasiru, who led the supervision and coordination team in Bauchi, said the average performances of the students were mostly good.
"Even though we cannot made realisation on their performances, you can see some performed moderately, some with high performance while some performed fairly. But the average performances were mostly good," Nasiru said.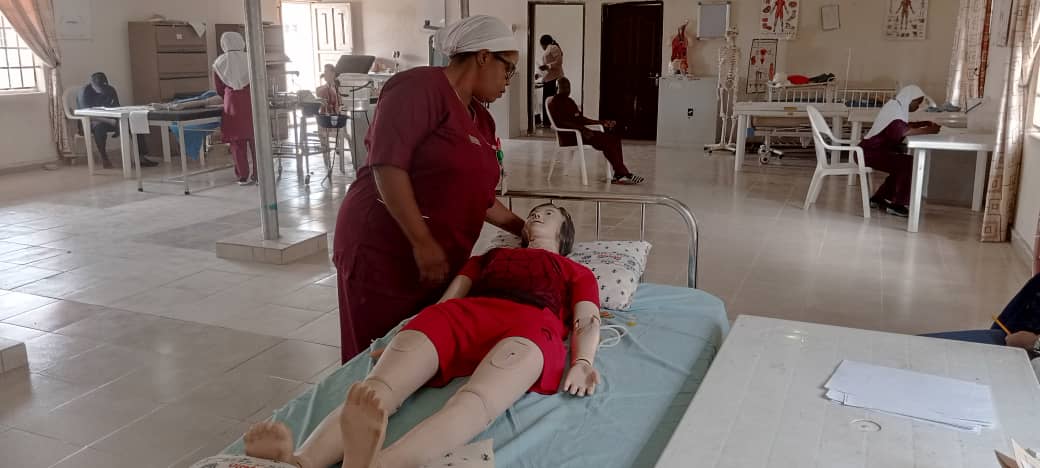 A student from Gombe Study Centre who had just finished the examination Mrs. Bot Veronica Monday described it as simple and straightforward.
"Glory be to God. We participated very well and we tried our best. This is my first time of attending such kind of examination. I was being enlightened on what was going to happen. I am optimistic of scoring the highest grade," she said.
The preceptor at the Damaturu centre, Dr. Bukar Mohammed, described the students' performance as great, saying that "we started on time and the examination was successfully conducted without hutches."
He suggested for an increase in the number of examiners to help further improve and accelerate the process to cater for the large number of students in the coming exercise.
OSCE is a modern type of examination recently introduced by the department whereby a student is asked to perform a set of defined tasks, such as taking history or performing a focused physical examination in a specified period of time, demonstrating certain skills.
Log in to post comments
151 views