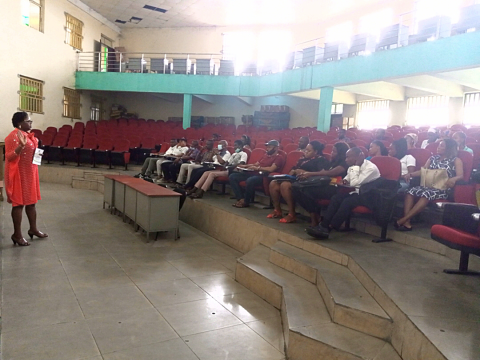 The management of Port Harcourt Study Centre, National Open University of Nigeria (NOUN), Port Harcourt, Rivers State, has finalised plans to set up a gallery for Tutor Marked Assignment (TMA) for students at the centre.

Disclosing this in her address during Students Industrial Work Experience Scheme (SIWES) sensitisation workshop recently, the centre director, Dr. Nnenna Nancy Chukwuma, said the way and manner in which students contract their TMAs to operators of business centres outside has raised a lot of concern.

Chukwuma said TMAs are meant to deepen students' self-learning and to serve as continuous assessment measure; and, therefore, should be an exercise personally undertaken by individual students both to deepen their studies and prepare them as a build-up part of each semester examination.

"When students, therefore, contract out the assignments to outsiders, the whole essence and purpose of the assignments get defeated. At the end of the day, students end up skimming and cramming their reading just to pass their exams without personalising and internalising their learning," she said.

The director said it was that abnormality that informed her administration's resolve to set up a gallery, equipped with desktop computers, to afford willing students a conducive platform to access and do their TMAs on campus without having to contract them out to mercenaries at business centres.

Chukwuma opined that circumventing the ill of contracting out TMAs to mercenaries would help resolve the issue of incomplete results in the university.
"When many students approach same business centre operator to do their TMAs for them, they may score 10/10, but our system will automatically shut out those scores since they emanate from same gadget. At the end, the score recorded for the students will be zero. That it is why it is important that each student should work his TMA himself," the director said.

She added that the same thing was applicable to the SIWES scheme. "Some students who think they are smart, refuse to show up at their places of SIWES assignments, but choose to contract people to fill in their log books for them; not knowing that the scheme is a well-researched and well-thought out exercise which complements their academic curriculum and the outcomes are bound to reflect on their life endeavours even after school."
Log in to post comments
196 views